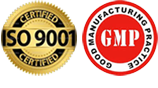 M/s. Beauty Blosom was established in 1969 by late Shri Harshadrai Amrutlal Vora the company is currently managed by Mrs. Bela Vora.
Since 2008 another vertical by virtue of relationship with one of our buyer we entered the business of Cosmetics & Essential Oils.


We are now Super Stockist and Distributors of Beauty products under the Brand name 'Holy Lama Naturals'.
The Manufacturing unit is under the name M/s Vaishali Industries, located in Kalmassery Kochi - Kerala ( India), an ISO 9001-2000 and GMP certified company.
We also hold licence of
meandatory from Food Security and Safety Licence for the food products.
We employ the most sophisticated technology to meet stringent quality norms. Frequent quality control checks ensure that we deliver 100% purity.
Being enviromental conscious company using animal fat and using animals for testing is strictly "NO". All the products are purely of vegetable origin; even the perfumes are natural and include pure essential oils. As a company, we believe in protecting and preserving nature. We believe in adding the best to nature without destroying or depleting it.

we manufacture Natural Herbal products like Cosmetics for Hair Care, Body Care, Skin Care, Face Care, Gels, Creams & Lotions, Different Massage oils, Aroma & Essential Oils for different therapies, Beverages like Herbal Tea, Spice Extracts, Vanilla Beans, Different kind of Floating & Perfumed Candles with Flower and different shapes, Naturals Spice Gift Box etc.


Customer satisfaction is our motto.